Global Account Director, with VP-level leadership potential
A connectivity technology business, this client had in recent years transformed from a product-orientated company to a $2.5B solutions-based enterprise selling on value.

A connectivity technology business, this client had in recent years transformed from a product-orientated company to a $2.5B solutions-based enterprise selling on value. This had not only been achieved through aggressive organic and acquisitive growth, but also an unwavering effort to develop best in class commercial cultures and structures. This included talent attraction and management development plans. Such schemes and campaigns have transformed the client into a career destination for the strongest managers in industrial technology and the brightest graduates from some of the world's best universities.
Meanwhile, a number of clients had become 'large accounts' and, in turn, our client aspired to do large single signature deals, bringing together a portfolio of complex solutions. Thus, taking advantage of their multiple business units and brands. However, sales teams were siloed and clients felt the service approach wasn't in rhythm with their globalised businesses. It was clear that any new leadership had to be really effective, highly credible, flexible and astute. In short, they had to be of a character that inspired trust not only interpersonally, but also in situations where harmony was not always a feature.
Senior leadership also recognised that senior vice president-level leaders were approaching retirement without a critical mass of suitably promising vice presidents ready to take their place. The global account director openings provided them with a great opportunity to inject external talent and have the candidates 'learn the business' before moving into highly visible senior executive roles. 
As a result, a group of global account director roles were created to give clear leadership to large international accounts. Moreover, a framework would be put in place so that these leaders would influence, deliver and succeed as quickly as possible. This framework would also facilitate board-level support and exposure. Therefore, assessment, sponsorship and preparation for vice president succession could happen from day one. 
About the author
Having started his career in Executive Search in 1998, Doug set up Collingwood in 2005 alongside his wife, Claire Mackay.
Read more >
Share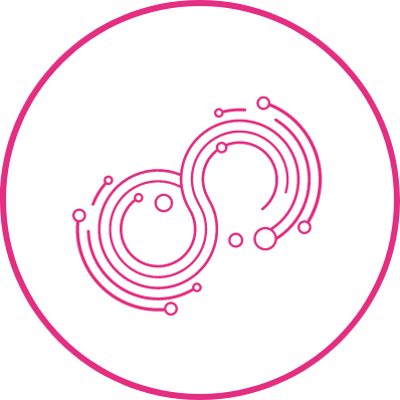 We have used Collingwood twice so far and both times have proved successful in identifying a quality recruitment for the role we were looking to fill; a Sales & Marketing Director and a Production Manager. I have no hesitation in recommending Collingwood and would use again.
Client,
Managing Director, Provider of SCADA and Command and Control Systems
We partnered with the client to create a proposition that offered a global landing role with executive-level mentoring. Candidates who were particularly ambitious welcomed the succession element.
In short, based on the client's talent proposition we crafted two propositions around the opportunities and then attracted the strongest from two groups:
those who had led global accounts and were keen to progress to more senior level roles
those who wished to continue being very successful as a global account leader
We then conducted deep desk research, grew our network and sought recommendations from existing and new contacts.
We developed a global picture of those with very strong global account leadership skills and the strength of character to influence in a transforming business with a strong identity.
We identified a raft of career behaviours that helped us understand if a candidate would not only be a strong performer, but also a good fit for succession assessments. For example, succeeding after enduring adversity and learning from it.
Based on this knowledge, we prioritised sectors, companies and geographies where we were most likely to identify strong potential candidates. For example, we avoided sectors which had been 'stagnant' in terms of fundamental development or lacked commercial or technological disruption. 
Within six weeks, 9 candidates with diverse backgrounds but with similar expertise and very successful track records were introduced to the client and subsequently interviewed. Two reached offer stage with one candidate being selected to lead one of the client's most prestigious accounts.
The whole process not only kept stakeholders updated, but also offered a structure that let both parties reflect and analyse the data being collated. This supported thinking around candidate personalities, scenarios and expected day-to-day challenges for this leader on-boarding into the business. This, in turn, led both parties to reach the strongest sooner and ask the most important questions earlier in the process.
This placed candidate surpassed the expectations of all the parties involved and, after three months, moved into a senior vice president-level position.
She remarked:
"Throughout the process, I always knew what to expect, was able to prepare, and received feedback. Collingwood brought a match together that would not have happened otherwise!"